How do I place an order for non-dairy Ice Cream?
1) To place an order for non-dairy ice cream, click on "Dairy-Free Ice Cream" https://www.maunaloa.com/pages/paradisepack


2) On this page, you'll be able to select six pints of your choosing or select one of our pre-selected packs!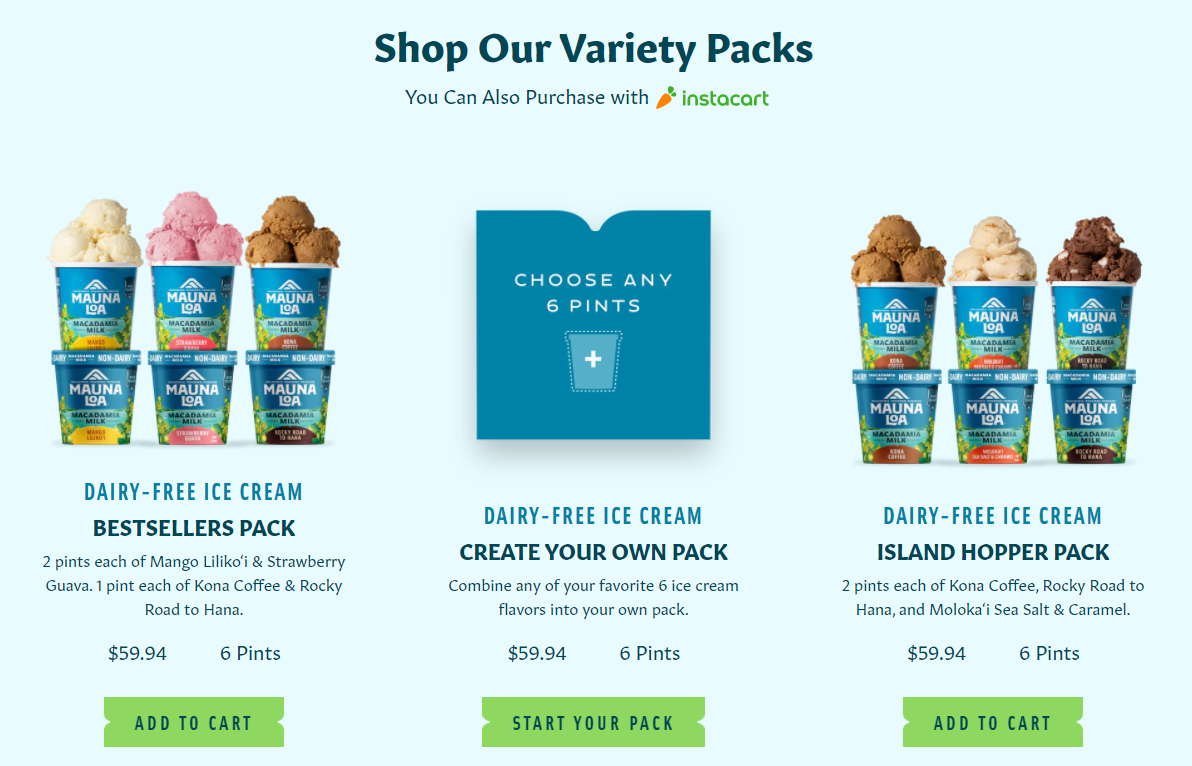 Start your pack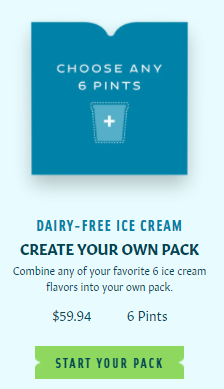 1) To create your own paradise pack, select

2) Choose six pints from our non-dairy ice cream selections. To add the flavor into your paradise pack, click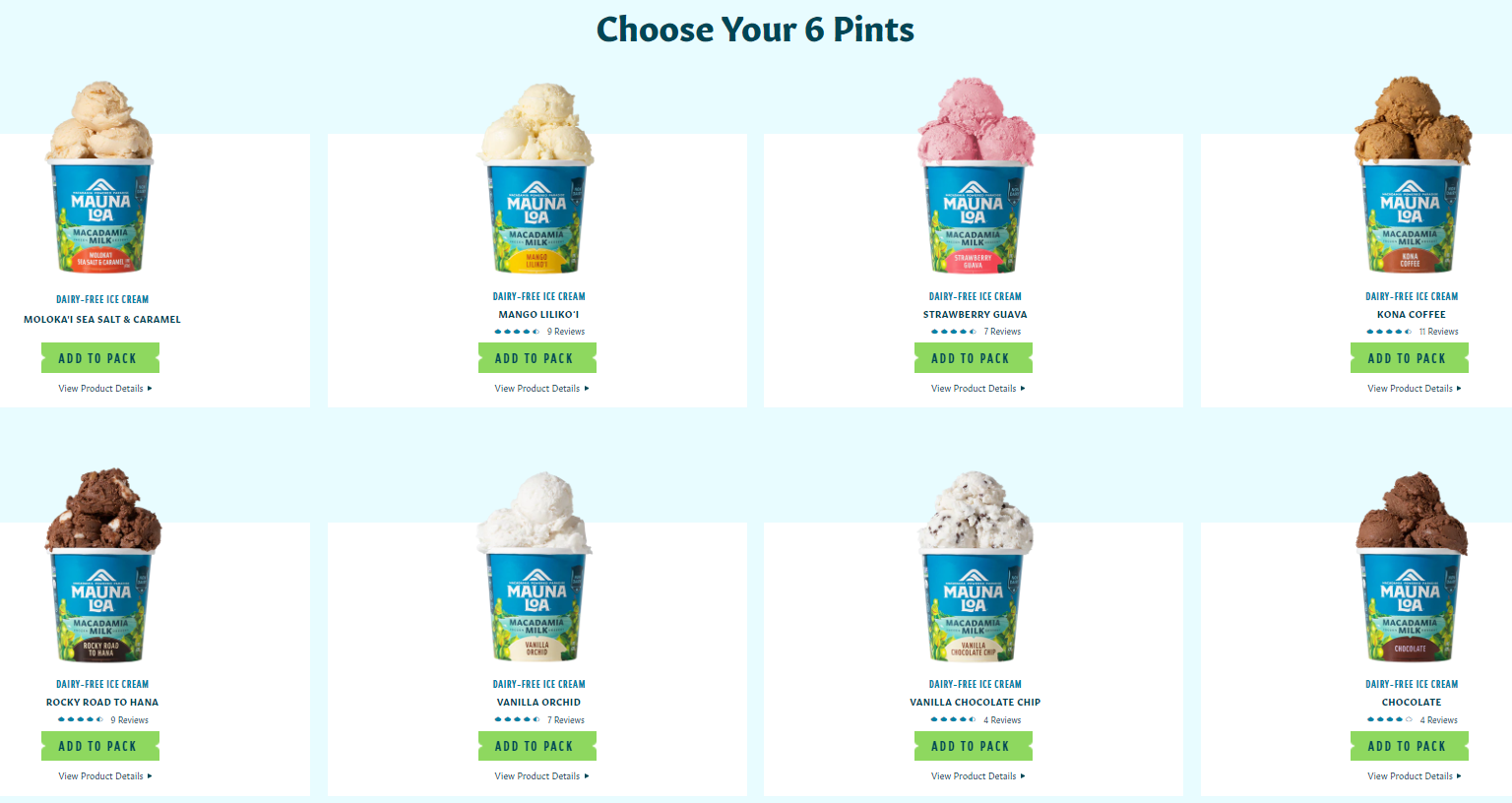 Our Paradise pack fits 6 pints per box.

To complete your non-dairy ice cream purchase, you must order 6 pints at a time (i.e. 6, 12, 18)
3) Once you select six pints, review your paradise pack.

4) After adding the pints, your paradise pack will be placed in the cart for check out.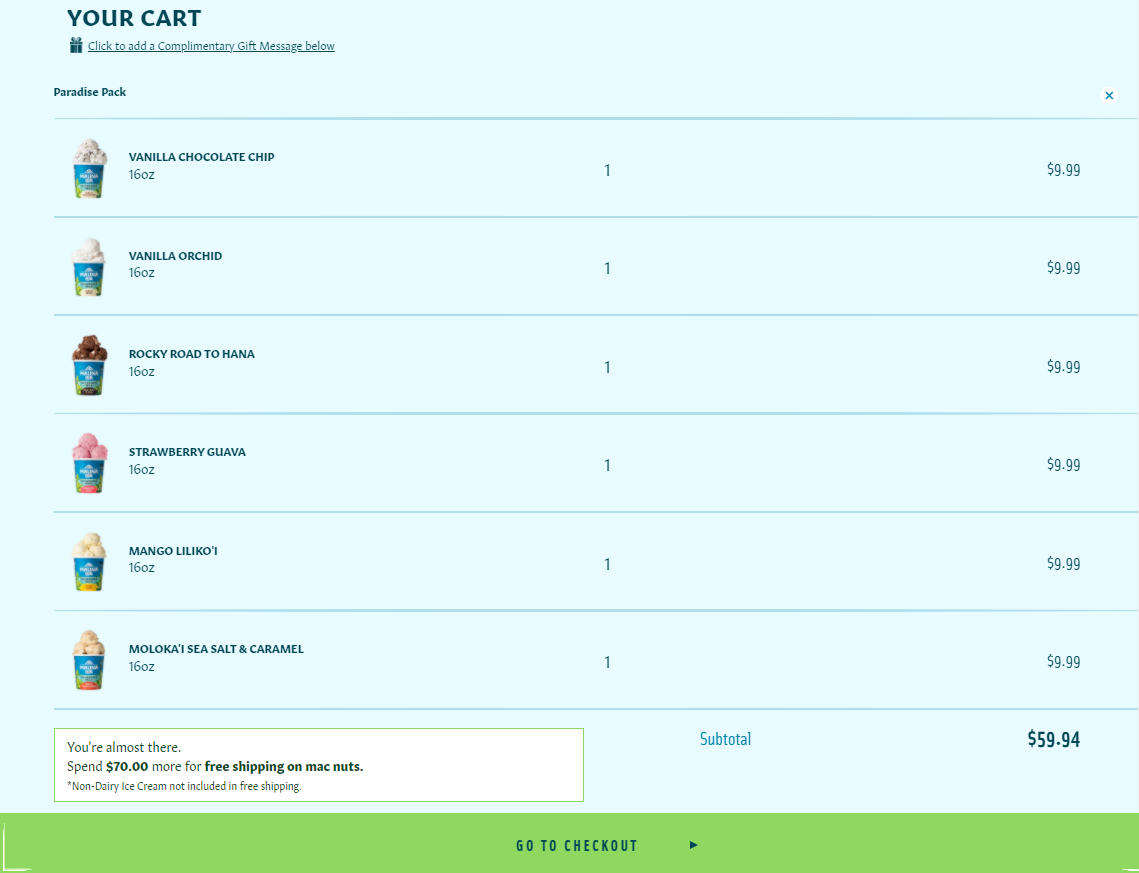 IMPORTANT: All non-dairy ice cream orders requires $20.00 flat rate shipping per 6 pints.
No free shipping is offered on non-dairy ice cream orders. For more information on shipping, please click here.